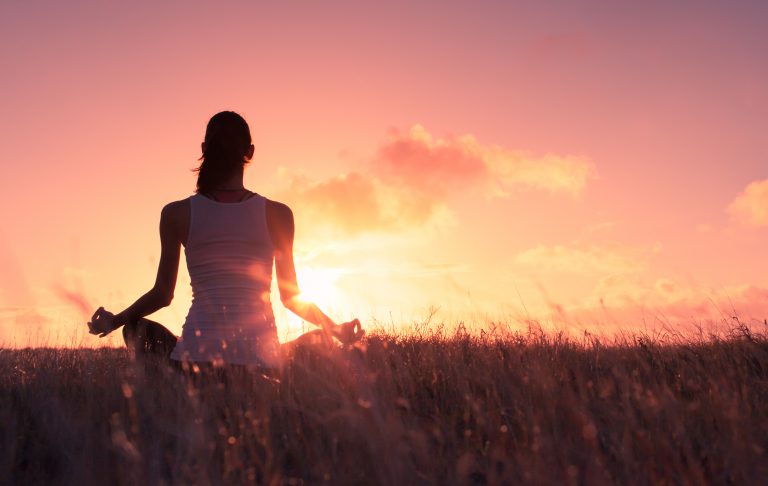 I was sitting in my therapist's office last week, peering out the window at the Winter Wonderland that had blanketed Mankato, MN. As I broke my gaze I realized that I was still wearing a smile of contentment on my face. My life finally feels genuine, it truly feels like my own. My therapist and I discussed my evolution over the past year and my dedication to self-discovery and self-improvement. "You've really changed haven't you?" she said. I shrugged nonchalantly with a smile. She's right I have changed because I have willingly done the work to accomplish this change. At the beginning of 2018 I was going through a difficult break-up, I was extremely insecure, and although I appeared happy on the outside, I was miserable. I was so desperate to change but I had trouble breaking free from this self destructive downward spiral. The break-up ended up being my rock bottom. I had lost someone I loved, but it also showed me that I needed to start mending my past wounds. These wounds were deeply rooted and they were getting in the way of my present day relationships, I no longer wanted to give them that power. I was allowing them to get in the way of how I loved people and how I loved myself.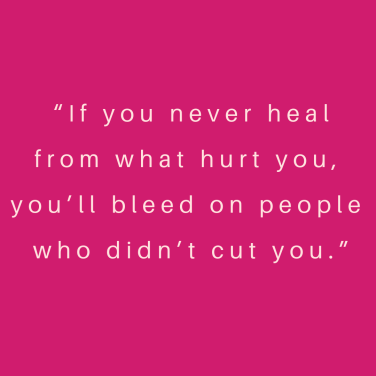 The first thing I did was make a list of faults I wanted to improve on and decided to dedicate 2018 to transforming myself within. This was a challenge at first because I was stepping outside of my comfort zone and taking risks but I knew it was pertinent to my growth. Although the process felt like it was moving at a glacial pace, I eventually began to feel different and I began to think differently. Things I had feared or situations that made me uncomfortable in the past weren't issues anymore. If you're feeling stuck, here's a suggestion on how you can start your own transformation.
1. Pin point and acknowledge characteristics/faults you'd like to improve on.
2. Create a list of said characteristics/faults. (Ex. build self-esteem, gain trust, etc.) Make sure this list is accessible to you.
3. Create a corresponding list of "action items" that will help you achieve the above goal. If you're not sure how to go about this Google can help you out. Example: To build self-esteem I'm going to eat healthier and work out on a regular basis.
4. Time to visualize! Envision yourself practicing step #3. Visualize how it will feel to transform! Imagine transforming the characteristics/faults in step #2.
5. Put step #3 into practice and look at your list as often and you can. Repeat step #4 as well.
6. Do something big or small every single day that brings you outside of your comfort zone and closer to your goals. Examples: public speaking, networking, and being vulnerable in front of friends/family, etc.
7. Be patient and love yourself. Offer forgiveness to those who have hurt you, that includes yourself.
It's amazing how a person can change in one year, one month, or even just one week. Every single one of us is capable and deserving of receiving the gift of transformation. The act of breaking free of past traumas, addictions, and pain is rightfully ours. Our journey in this world can be devastatingly painful but it can also be beautiful and rewarding once you allow transformation to occur. To be completely transparent, this process isn't a walk in the park. It takes dedication, focus, and a desire to keep moving onward and upward. Don't ever loose that desire to better yourself and your circumstances. The benefits you will reap will be so worthwhile. My transformation mantra is "nothing good comes easy." I say this to myself almost everyday.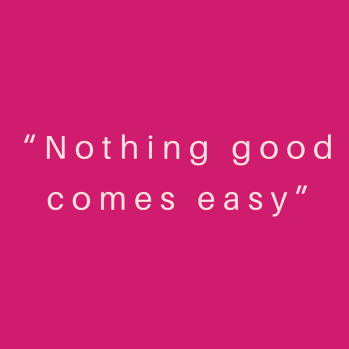 The transformation process might cause you to cry yourself to sleep for nights on end, you may lose close friends in the process, and you'll definitely want to give up but DON'T! You are a remarkable human being with remarkable gifts to offer this world. If I can turn my life around so can you. Remember, this isn't a physical transformation, this is much deeper. It's a soul transformation. When you fully transform yourself from the inside out it shows that your capable of loving yourself and in return your capacity to love unconditionally is greater and your potential is endless.
I have so much gratitude for those of you who have welcomed my vulnerability and embraced my authentic self. I was never looking for acceptance from my peers after sharing my story but your overwhelming support has encouraged me to continue sharing it. Seriously, I can't thank you enough. I also have so much gratitude for those who have challenged me. Yes, the bullies, the abusive relationships, the back stabbers, and those who have inflicted pain or trauma on me. I thank you. You showed me how not to treat the people I love. I also appreciate those of you who have acted as a mirror and showed me the parts of myself that needed to change, the parts that were holding me back. Collectively you have all played an integral part in my life story. You brought me to where I am today.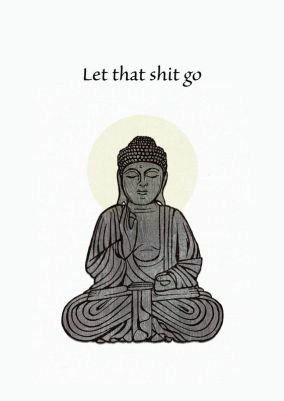 I'd say that one of my main life changing revelations of 2018 is to practice forgiveness to those who have hurt me. I know forgiveness is one of the basic fundamental rules of life but does it really get practiced enough? I'll admit, it's a lot easier to play the victim and clench onto grief. Its easier to hold contempt and bitterness towards the people who have hurt me but in order to heal you must forgive and let go. You're not doing this for them you're doing it for you. This is how you regain your power and peace of mind. I like to think of it this way "Contempt is like drinking poison and expecting the other person to die" Let go so that you can create room in your heart for the good stuff.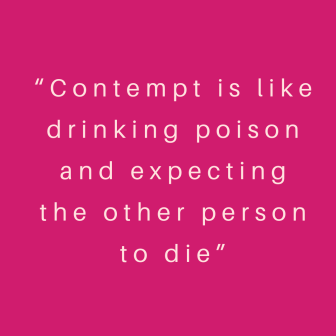 I'd be lying if I said I braved this journey alone. I truly believe that I was guided in and out of these situations by a power greater than myself. The moment I finally surrendered to this higher power was the moment my life changed instantly. However you go about it please remember it's possible and you are worth it. I LOVE YOU!